Group telemedicine coverage helps employees stay healthy.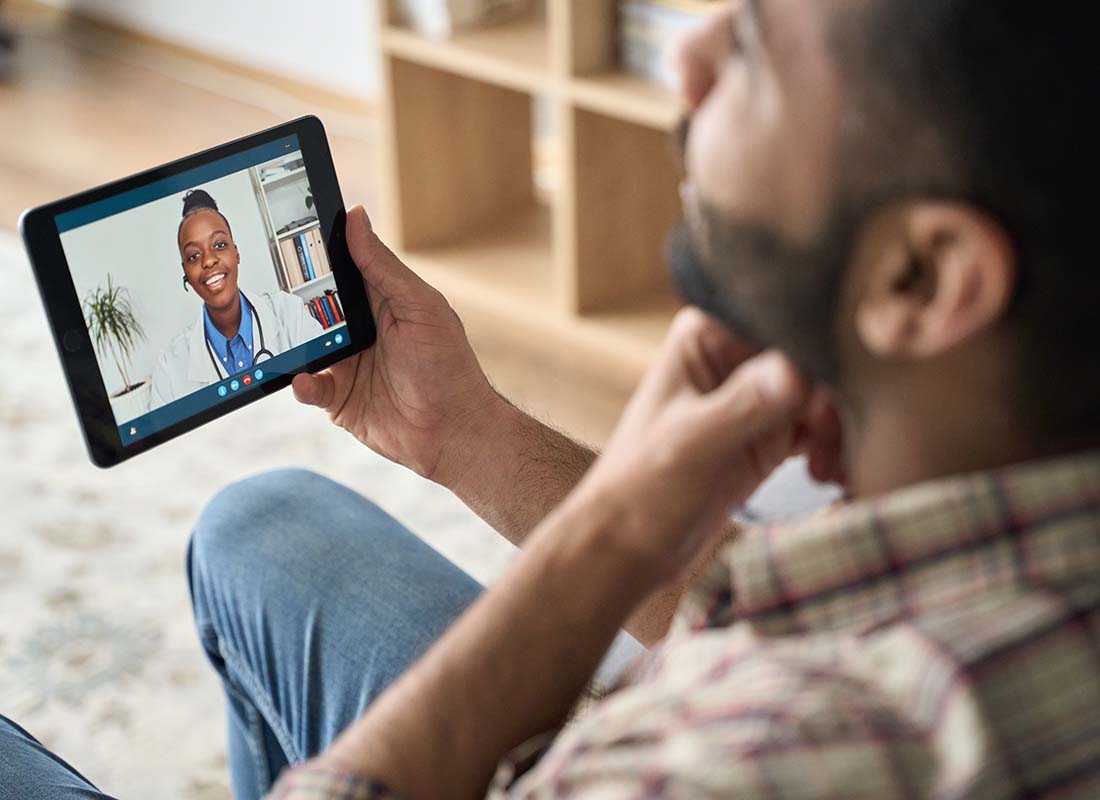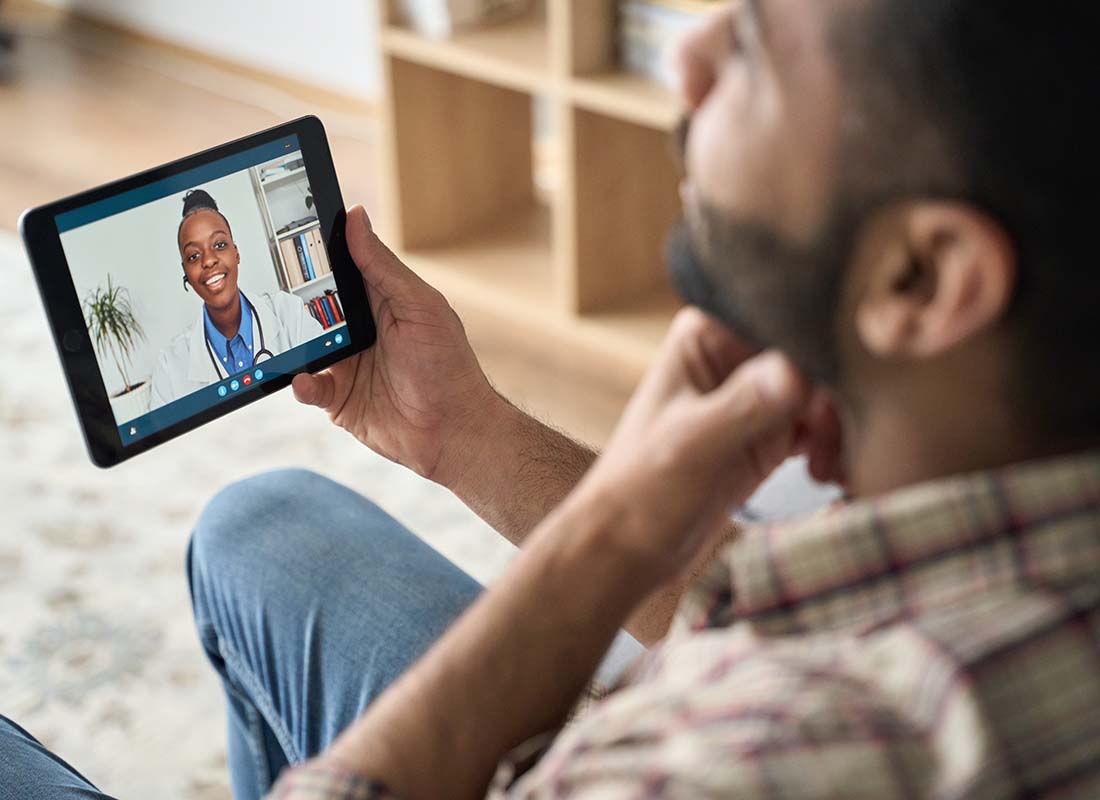 Make virtual doctor visits accessible with group telemedicine coverage.
What services are included with group telemedicine?
Group telemedicine services allow your employees to see a doctor or health care provider over phone or video call, as well as by email or online. This gives your employees the convenience of getting checkups, health screenings, therapy, and more, all from the comfort of their homes or even at the office. Symptoms can be diagnosed and treated virtually, which is often more than sufficient for things like common colds, the flu, allergies, headaches, and other minor health concerns. While telemedicine is not suitable for more serious conditions, it may help patients identify when in-office care is required. Many hospitals and medical office systems offer telemedicine services, and the availability of these services is expected to increase.
How does this benefit your business and your employees?
Think of the amount of time off employees take for doctor's appointments. What if you could cut down on the lost time and productivity? Telemedicine services provide a way to cut back on travel time to and from office visits, reducing the time employees must spend out of the office. The ease of obtaining medical care also gives employees an incentive to proactively protect their health. Similarly, employees can avoid spending time in waiting rooms with people who are sick, protecting everyone from the further spread of illness.
Telemedicine benefits small businesses even more.
While large-scale companies and corporations can still benefit from group telemedicine plans, it's small businesses that truly get the most out of these plans. The smaller your team is, the more you rely on each and every employee for day-to-day operations. A sick day or doctor's appointment could complicate your small business operations and result in lost revenue. It may also cause absenteeism and loss of productivity overall. With telemedicine, your employees will have the ability to get the care they need so your small business can succeed.
  How does group telemedicine benefit your business?
Group telemedicine makes access to health care easier with virtual visits instead of physically going to a doctor's office, which saves time and money.
Reduced cost of health care benefits.
One potential benefit of incorporating group telemedicine into your employee benefits package is the overall reduction of costs involved with health care. For instance, if employees use telemedicine services instead of visiting an urgent care center or going to the emergency room for non-life-threatening issues, there will be fewer and lower out-of-pocket costs. And, depending on the specifics of the telemedicine benefits you offer, the costs of virtual visits may even be lower than copays for in-office visits. However, it is essential to educate and incentivize your employees to take advantage of group telemedicine programs so your business and your team get the most out of it.
Are you interested in offering group telemedicine services as part of your employee benefits package? Contact us to get more details.
Step 1

Fill out the form.

Step 2

Review your options with us.

Step 3

Get the coverage you need.
Group Telemedicine Quote Request
"*" indicates required fields